Introduction of single loop bale ties wire machine for cardboard
Single loop baling tie machine is commonly used to bundle commodities such as plastic, paper, cardboard, metal and clothing together in a compact fashion. They are perfect for anyone who needs a baling wire that can meet some specific requirements. As they can be cut to almost any length imaginable.
Single loop baling tie machine are also very flexible. They are cut by hand after being fed through the machine. Waste is also reduced due to their use. The user is granted absolute control over all materials used throughout the packaging process.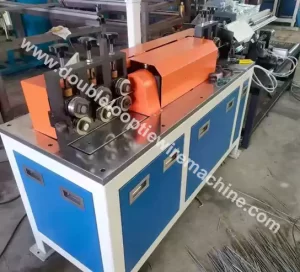 Whatever your packing requirements, at Baling Wire Direct you're sure to find the perfect single loop bale tie for you. Available in many different sizes (11, 12, 13, 14), 9 feet long – 24 feet long and other sizes to choose from, when you decide to come to us, you no longer have to worry about not finding the perfect tie for you .
When choosing a pressure gauge, just make sure you know everything you can about your baler. You'll need to choose a size that complements your packing equipment and helps it compress and store your items—failing to do so will make packing a more difficult task than it really needs to be.
There are several different types of single loop bale ties available:
Black annealed bale ties
Galvanized Single loop bale ties