12 gauge baling wire tie making machine can produce double-loop bale ties, which is used for recyclers, packagers, grocery stores, retailers and municipalities. Our double loop baling wire machine can meet your requirements — stackable boxes and crates, straight, single-packs and private label — and are recommended for highly compressible materials—tires, foam, scrap metal.
What are double loop bale ties?
Double loop bale ties, sometimes called quick link bale ties, are lengths of baling wire with one loop on each end that snap together quickly, providing high strength and ease of use. They are used for binding bales of highly expanding materials such as foam, fibers, hay and cotton. These ties are considered a solid binding wire for hand-tying and automated vertical balers.
What's the length of bale tie wire by our bale wire machine?
9 Gauge – 12 ft., 19 ft.
10 Gauge – 19 ft.
12 Gauge – 12 ft., 12 ft. 2 in.
How are the double loop ties packaged?
Ties are packed straight in wooden crates for easy transport and packaged with the loops covered to eliminate snagging between bundles. They are available in various quantities per bundle.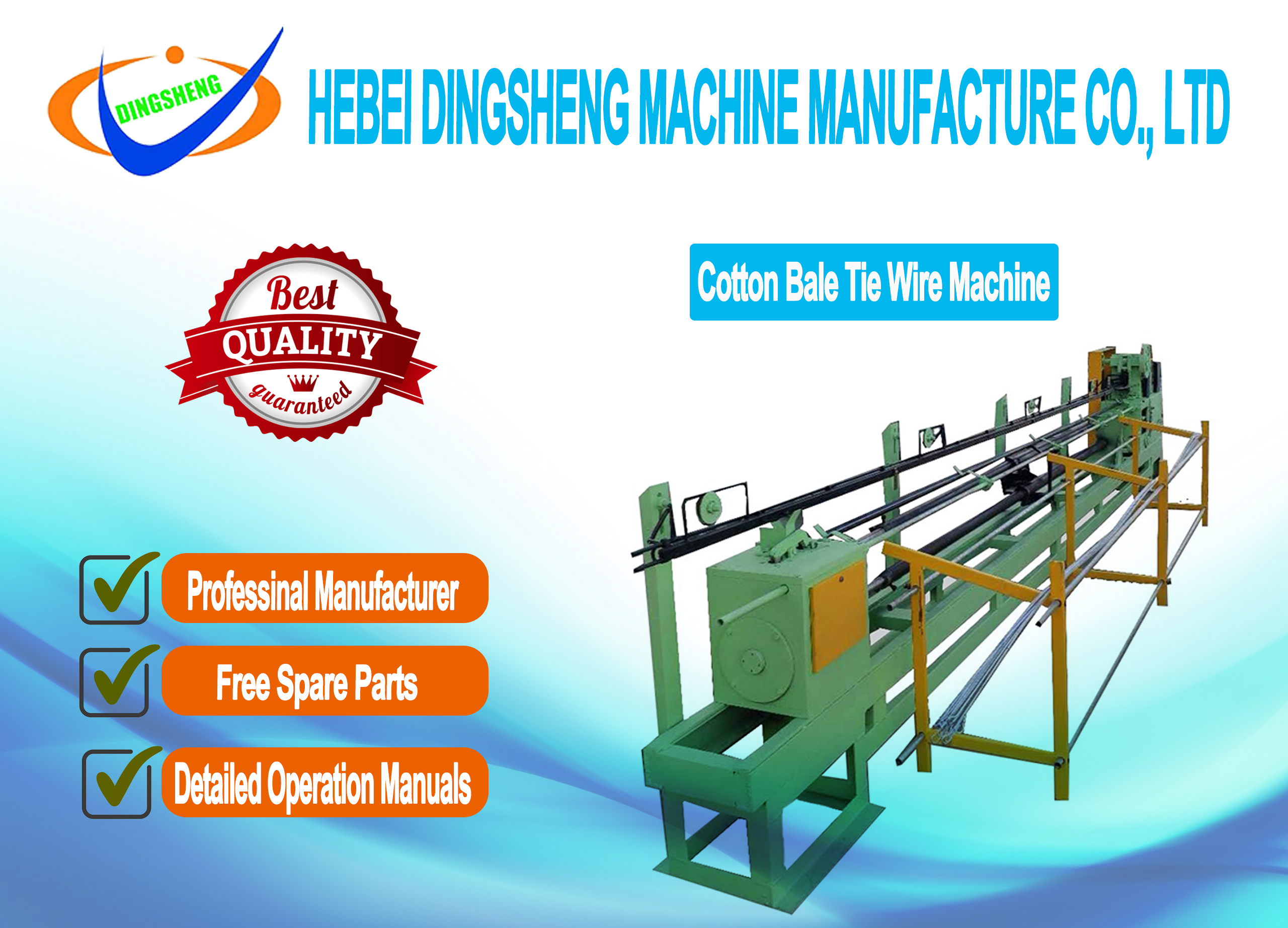 Baling wire coil bending tie machine specification
12 gauge baling wire tie making machine details