Galvanized tie wire pre-cut 300mm machine is specialized in the production of binding wire. It's used for the construction company to bind steel bars. Cutting wire tie is made of annealed wire, galvanized wire, coated wire, paint wire and other wire, according to customer requirements straighten the wire tie after the cut. Our pre-cut wire tie machine is  easy to transport, easy to use features. Widely used in the construction industry, handicrafts, daily civilian and other fields. According to the specific requirements of customers, processing customized all kinds of special specifications products.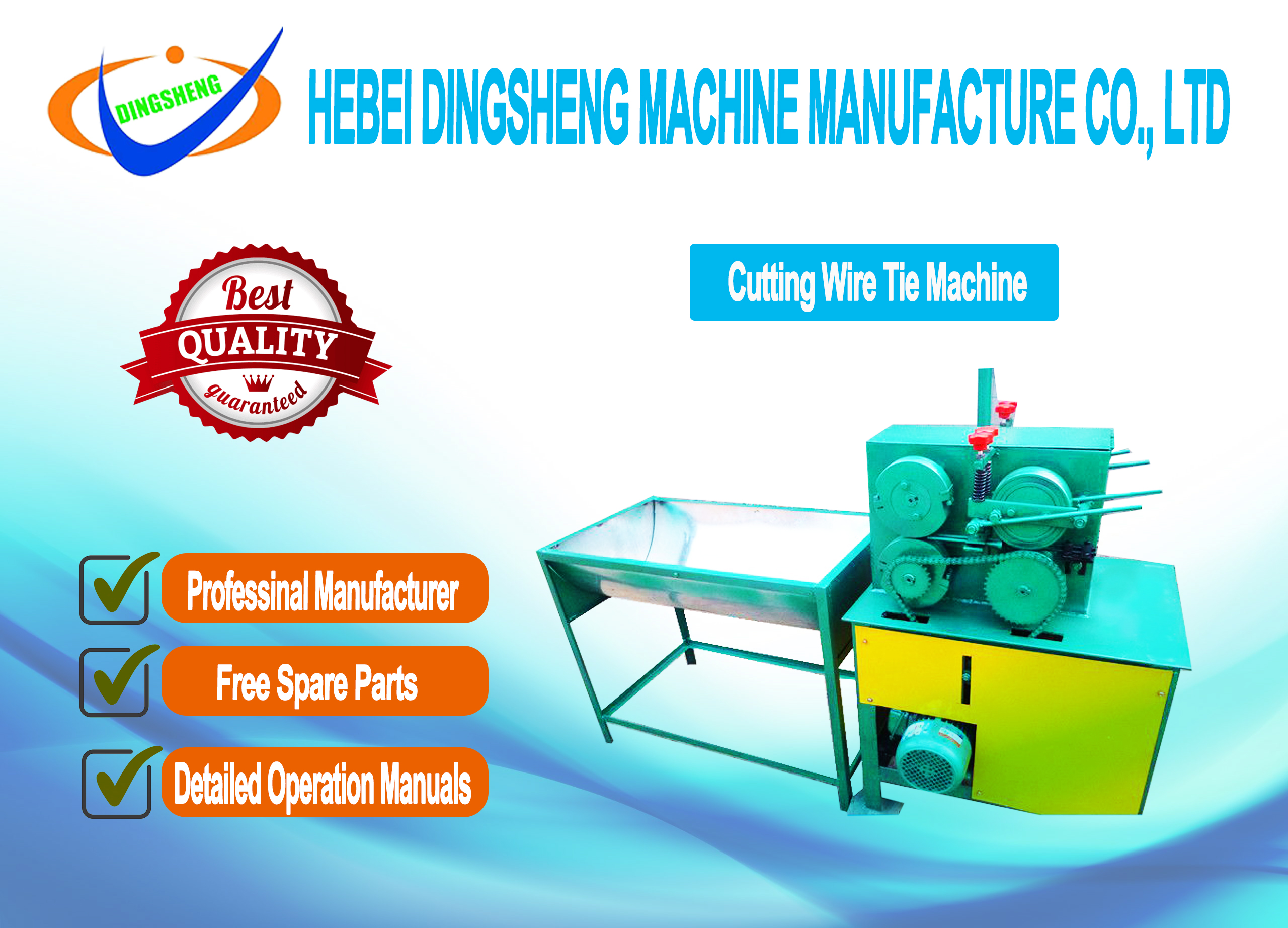 Galvanized Tie Wire Pre-cut 300mm Machine details: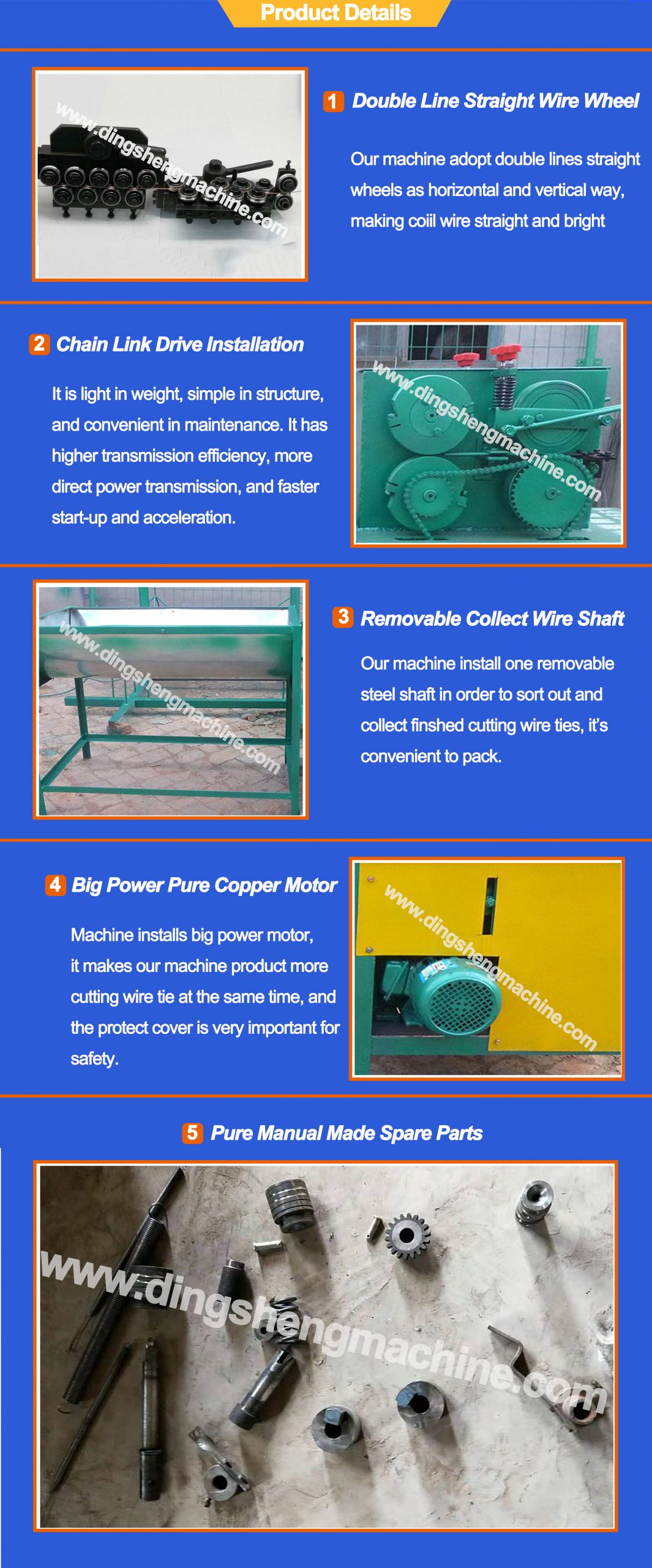 What types of pre-cut wire tie for our machine?
Hot-dip galvanized iron wire
Size range: BWG 8-BWG 22
Zinc coat: 30-280g/m2
Tensile strength: 350-550N/mm2
Elongation: 10%
Packing: 1-1000kgs/coil, coil with plastic cloth inside and hessian outside or weave outside
Electro galvanized iron wire
Size range: BWG 8-BWG 22, we can also offer BWG 8-BWG 28
Zinc coat: 10-25g/m2
Tensile strength: 350-550N/mm2
Elongation: 10%