Automatic baling wire tie machine factory can produce double-loop bale ties, which is used for recyclers, packagers, grocery stores, retailers and municipalities. The bars length range goes from a minimum of 2,000 mm to a maximum of 6,500 mm. They are supplied in 50 kg or 100 kg bars and packed in 500kg bundles. A 1000 kg pallet packaging is available on request. Baling wire tie is obtainable also galvanized. The photograph represents a pallet of cut and looped wire produced.
What's the length of bale tie wire by baling wire tie machine?
9 Gauge – 12 ft., 19 ft.
10 Gauge – 19 ft.
12 Gauge – 12 ft., 12 ft. 2 in.
How are the double loop ties packaged?
Ties are packed straight in wooden crates for easy transport and packaged with the loops covered to eliminate snagging between bundles. Baling wire tie machine are available in various quantities per bundle.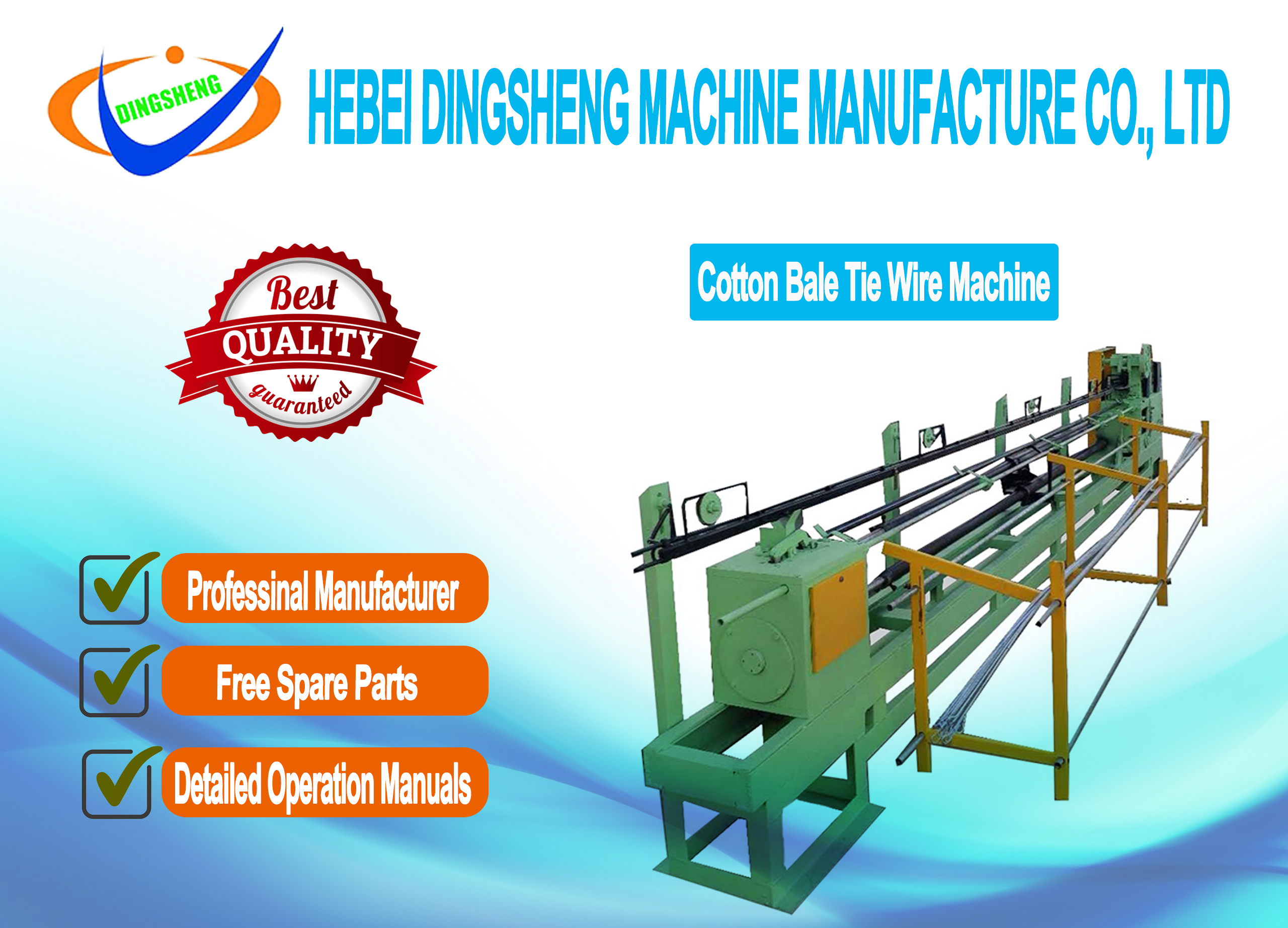 Automatic baling wire tie machine factory specification
12 gauge baling wire tie making machine details